Gianduja
Drinking, Baking and Nibs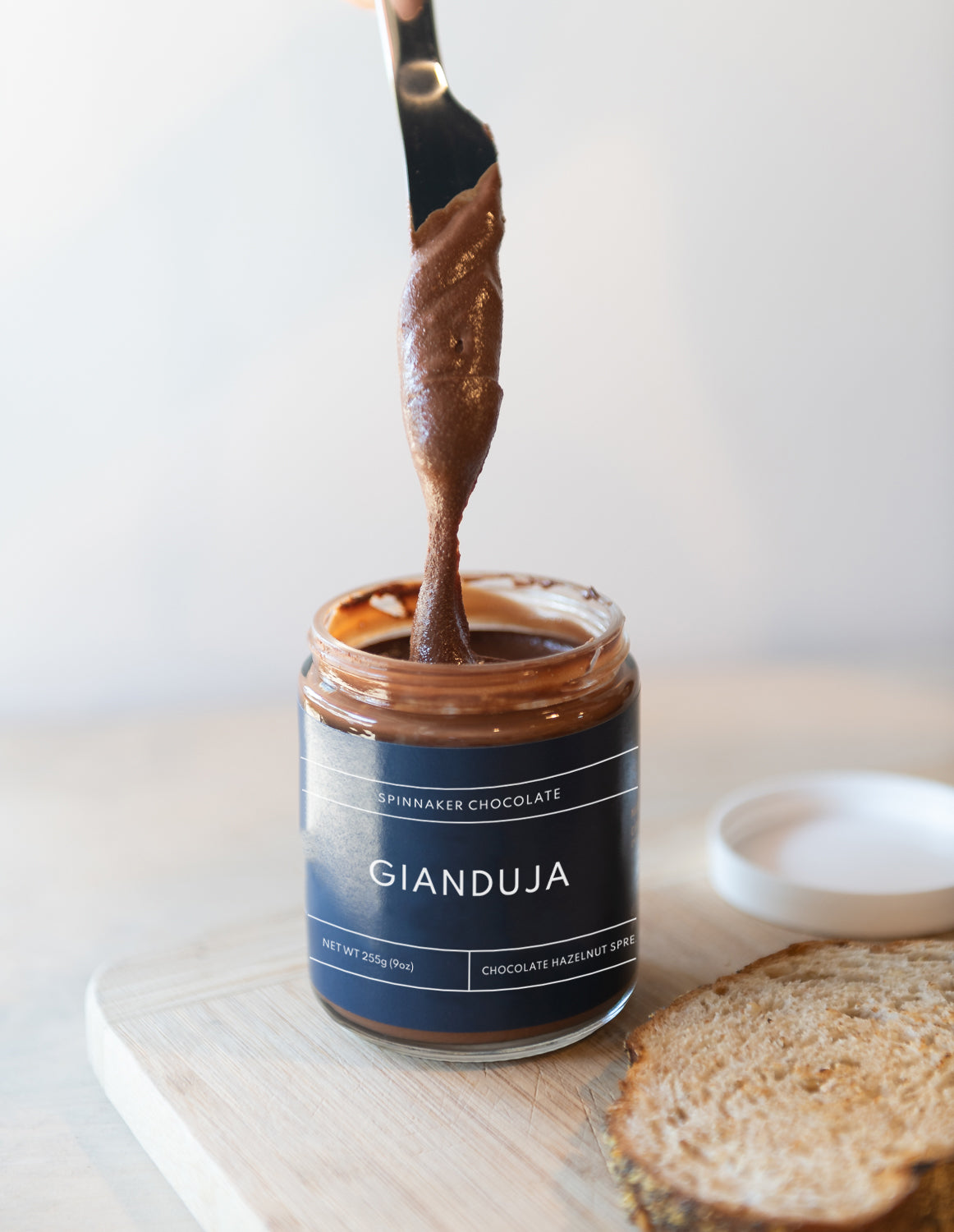 Spread the love
Gianduja (pronounced: jaan · doo · yuh) is the Italian word for chocolate mixed with hazelnut paste. Our Gianduja is made from our 58% Colombia Dark Oat Milk chocolate for a vegan-friendly spread with 1/3rd the amount of sugar found in conventional chocolate hazelnut spreads.
$16
Free shipping on orders over $40.
Single-Origin Chocolate
Like wine or coffee, the origin of each bar has a unique, bold flavor.
Roasted Properly
We roast lightly to avoid bitterness and bring out the flavor of each origin.
Packaged Sustainably
Every piece of our packaging is either compostable, biodegradable, or recyclable.
Our Support
Have a question about our chocolate?
Shoot us an email!
Contact Us