58% Trinidad Dark Milk
Dark Milk Bars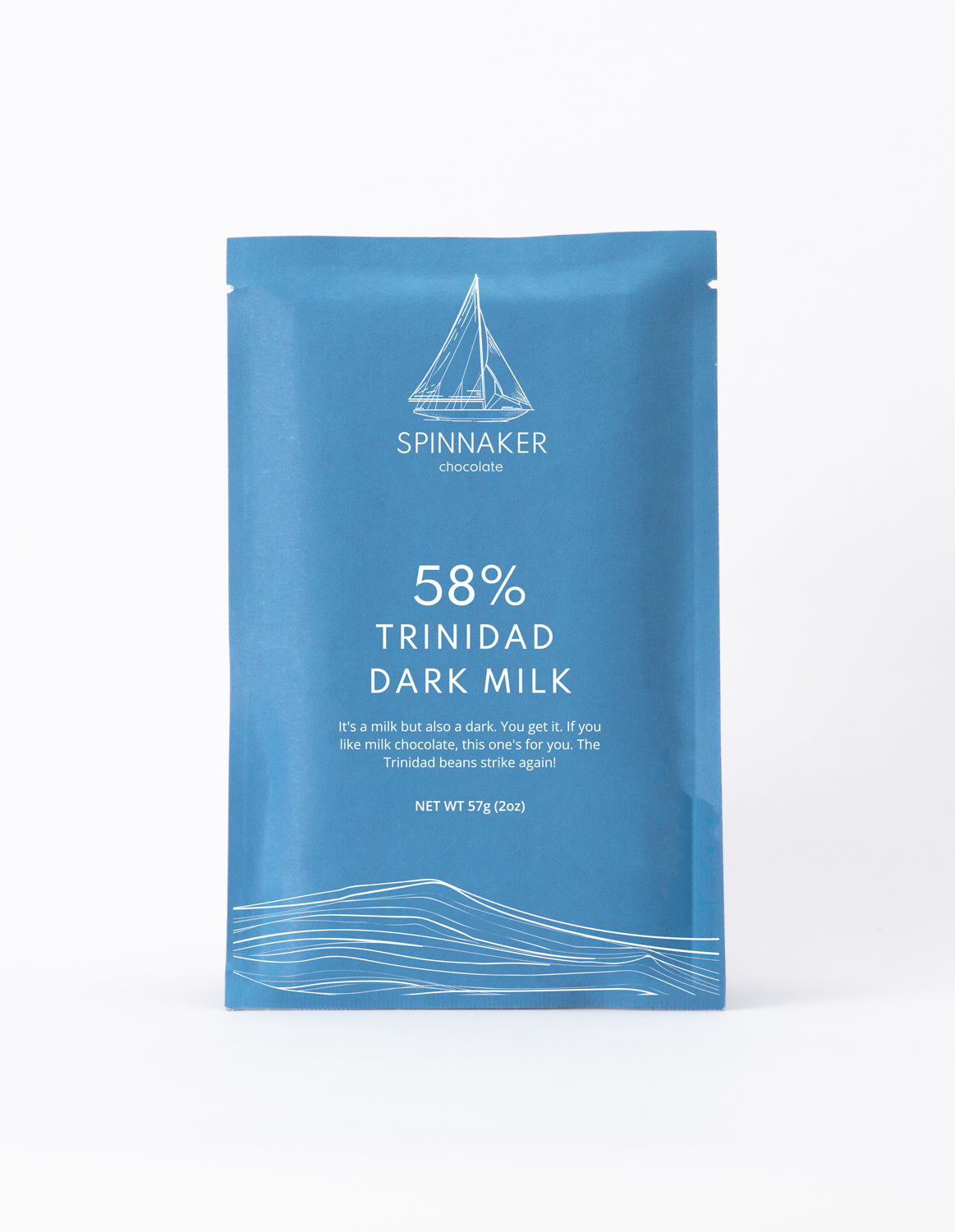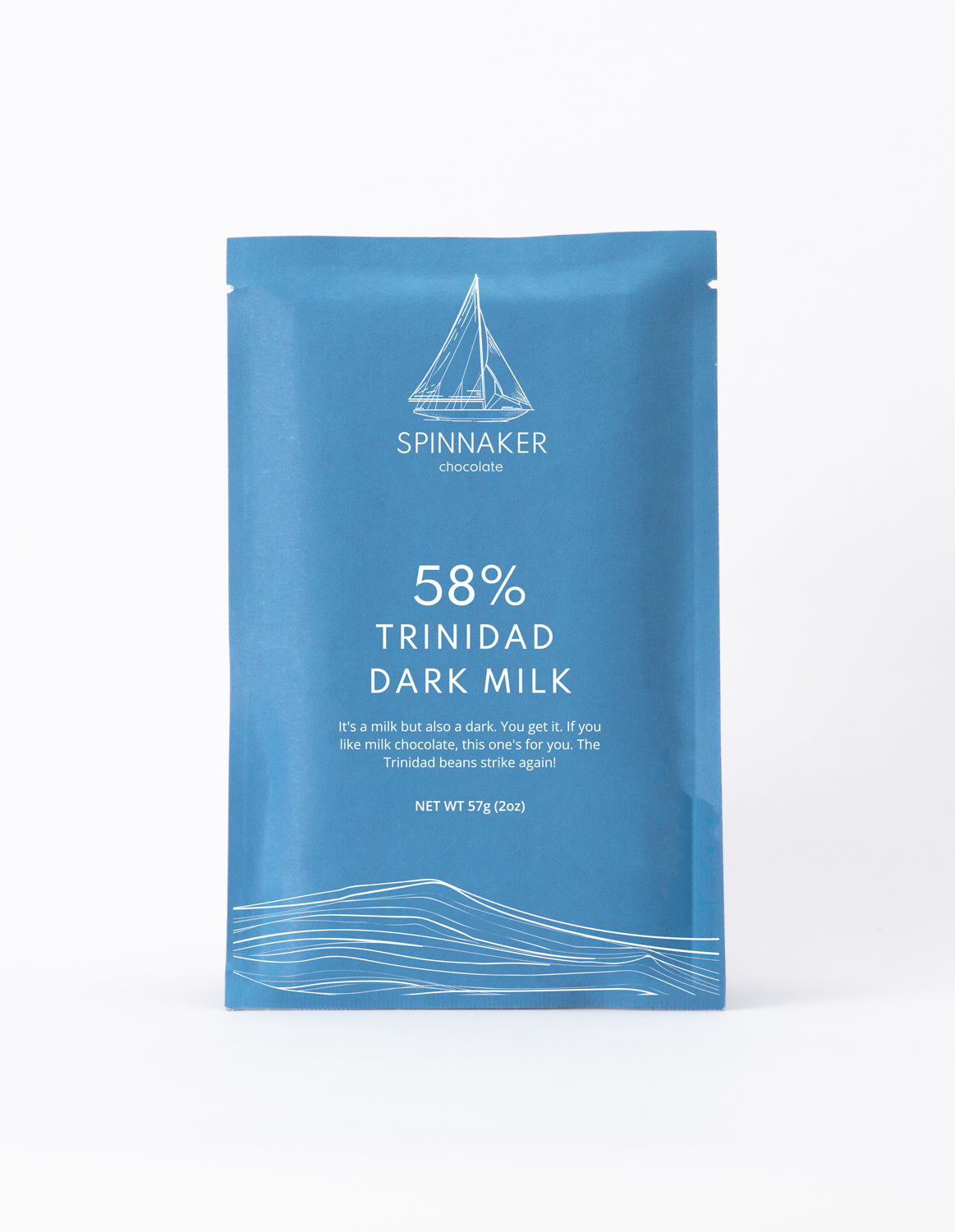 Tastes like
Our best-selling Trinidad beans (a hint of berry and acidity) combined with the incredible smoothness of a milk chocolate. One of our all-time favorites.
You will like this if
You like milk chocolate that's not too milky, too sweet, or too bitter. You like the Oxford comma. Long live the Oxford comma!
how customers describe it
"Smooth, silky, soft, consistent, yum."
$12
Free shipping on orders over $40.
Single-Origin Chocolate
Like wine or coffee, the origin of each bar has a unique, bold flavor.
Roasted Properly
We roast lightly to avoid bitterness and bring out the flavor of each origin.
Packaged Sustainably
Every piece of our packaging is either compostable, biodegradable, or recyclable.
Key Ingredients
Ramnath Estate, Trinidad
Ramnath Estate is in Tableland, a region of Trinidad with a rich legacy of being a major producing zone for the most delicious pineapples in Trinidad. By extension, everything planted in Tableland seems to taste that much better. Vish Ramnath, better known as G, comes from a family of hardcore farmers. Ramnath Estate's beautiful cocoa fields are an enormous testament to G's ability and commitment not only to the crop and the sustainable environment in which it is cultivated, but also to his workers who are just as committed to his vision for the land. Learn more >
Organic Cane Sugar
Made from organic sugar cane grown in South America. The cane juice, rich in molasses, vitamins and minerals, is squeezed from fresh sugar cane, evaporated and crystallized.
Whole Milk Powder
Smooth, creamy, sweet whole milk powder that's certified Kosher and made right here in the US of A.
Organic Cocoa Butter
Natural and filtered. Made from world-class cocoa beans sourced and fermented by Camino Verde in Duran, Ecuador.
Notes
Our chocolate is made without the use of additional flavor additives or emulsifiers, such as vanilla or soy lecithin. We like to stay true to the unique flavor of each cacao origin.
Our Support
Have a question about our chocolate?
Shoot us an email!
Contact Us